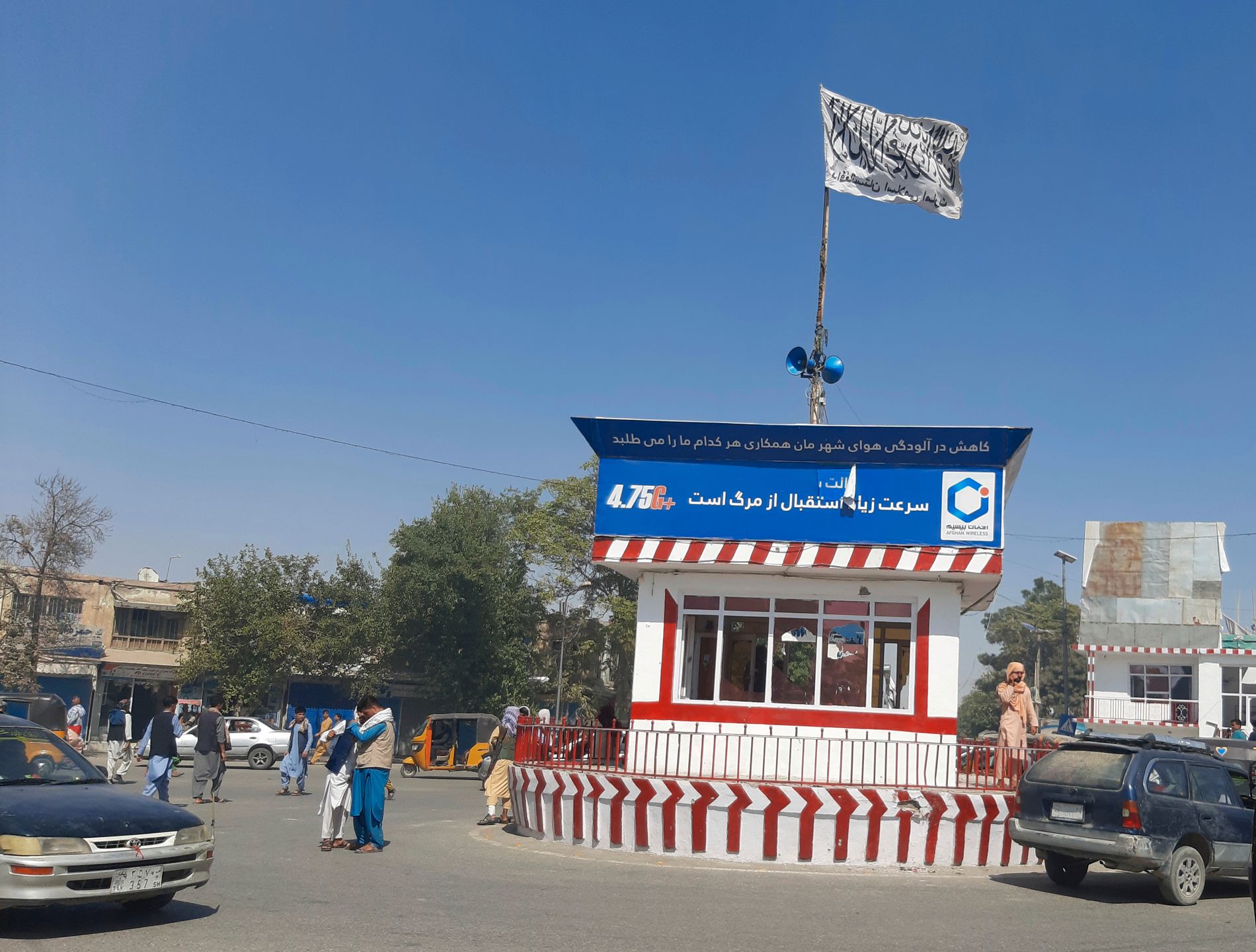 The Taliban have taken control of Aybak, the capital of Samangan province. Many Afghan provincial capitals have also come under attack.
A Taliban spokesman said rebels had entered Aybak on Monday morning, knocking down government forces there and seizing 100 military vehicles.
A few hours later, the provincial deputy governor confirmed that Aybak was in Taliban hands.
– They have full control, Sephtullah Samangani tweeted.
According to New York Times-Journalist Fahim Abed Many of the leaders in the province were evacuated from the city by helicopter, while others took refuge in the surrounding mountains.
Asif Azimi, a former member of the National Assembly in Afghanistan, is said to have surrendered and joined the Taliban. His 250 soldiers are said to have done this.
Masar-i-Sharif has come under attack
The Taliban have seized much of Afghanistan in recent months, and in recent days the rebels have taken control of five provincial capitals, Saranj, Shebergan, Sar-e-Pol, Talokan and Kunduz. Ibak became sixth.
On Monday, fierce fighting also broke out in Majer-e-Sharif in the province of Balk, where Norwegian forces had been stationed for years.
According to unconfirmed reports on social media, a number of government soldiers were killed and wounded in attacks on the large Shaheen facility, the headquarters of Afghan government forces in the city.
Taliban militants are said to have been spotted inside the city, where hundreds of Norwegian soldiers were staying until 2014.
Surrendered
For weeks, the Taliban also besieged Kandahar, Afghanistan's second-largest city.
Fierce fighting is also taking place in Herat in the west and Lashkar-e-Kahn in the south of Helmand, and in recent weeks the rebels have taken control of borders across all of Afghanistan's neighbors.
Trying to dramatize
The government in Kabul said on Monday that it was trying its best to dramatize the Taliban's progress and had killed nearly 600 insurgents in recent days.
Government forces, backed by US warplanes, have carried out attacks on alleged Taliban targets in several provincial capitals, and it is feared that many civilians may have been killed in these attacks.
Independent sources say Afghan government forces have fled several locations as Taliban militants approached or surrendered and joined the rebels.
Many are fleeing
The United Nations Relief and Works Agency (OCHA) says the Taliban's advance and government airstrikes have forced at least 244,000 Afghans to flee their homes since May.
Most have fled the northeastern and eastern parts of Afghanistan, and today some of the internally displaced have a roof over their heads and adequate access to food and health care.
As the Taliban advanced into the countryside, many initially fled to provincial capitals. Now wars are raging on the cities, and tens of thousands are being forced to flee again.
In a statement, the Taliban vowed not to intimidate its residents, government officials and Afghan security forces. However, there have been reports of revenge killings and threats against women in areas recently controlled by the rebels.