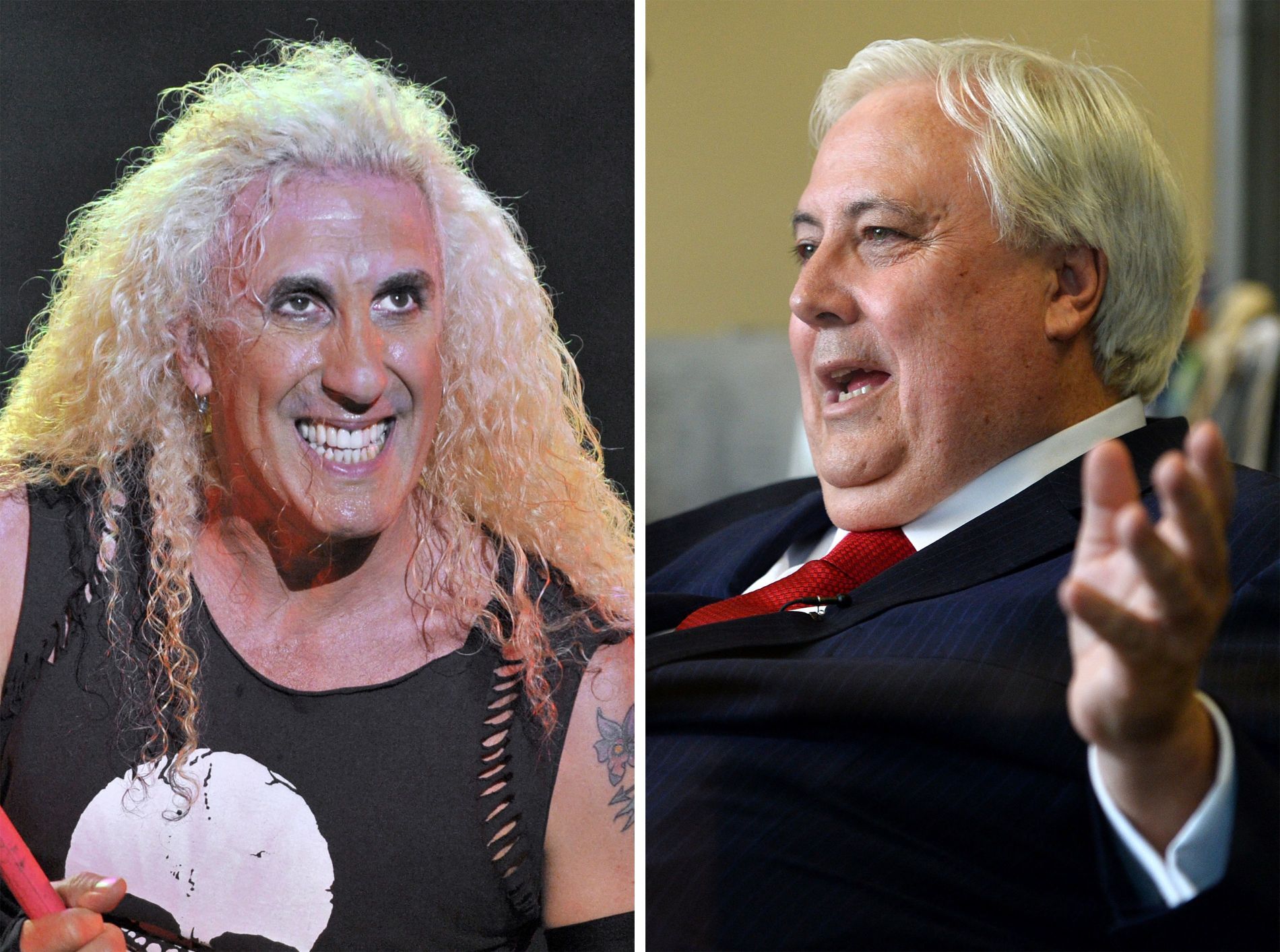 Australian politician Clive Palmer has lost so much in 2019 after being taken to court over the use of the Twisted Sisters 'We Gonna Take It' in a political campaign.
This New York Times The author of this.
Palmer was sentenced to pay a total of A $ 1.5 million – or 7.4 million Norwegian kroner – for copying a famous hard rock song from the heroes of the 80s in Twisted Sister, one of the biggest payments in a rights case in Australian history.
De Snyder, 66, the band's singer and songwriter, quickly commented on the verdict on Twitter with a loud hallelujah shout.
Clive Palmer, a mining billionaire, went to the polls in Australia in 2019 to become the leader of the United Australia Party. Prior to his own campaign, he chose a song that he claimed to have written, "Australia Gona Cop It".
However, it did not take long for fans to find similarities with the Twisted Sister song, so the band's recording company, Universal Music, took legal action.
read more
Nicki Minaj: Come out with 3.7 million
During the trial, Palmer tried on several occasions to obtain a "we don't" license from Universal Music, but politicians and record companies never accepted the exact price.
The crushing verdict says Clive Palmer's own song is "absurd" and "fictional," and the judge also believed Palmer gave a false testimony.
In 2015 Dee Snyder was part of the story that allowed Donald Trump to use the same song in his presidential campaign – and then he backed down.
It belongs Further Clive Palmer contributes to the story of how he lost the Australian election in the 2019 election.
Correction: VG's source in this case is the New York Times, who converted the compensation amount from Australian dollars to American. This amount was later converted into Norwegian kroner, but the right thing to do was to convert it directly from the Australian dollar. Then this amount would be 7.4 million Norwegian kroner, not more than ten million as VG originally wrote.