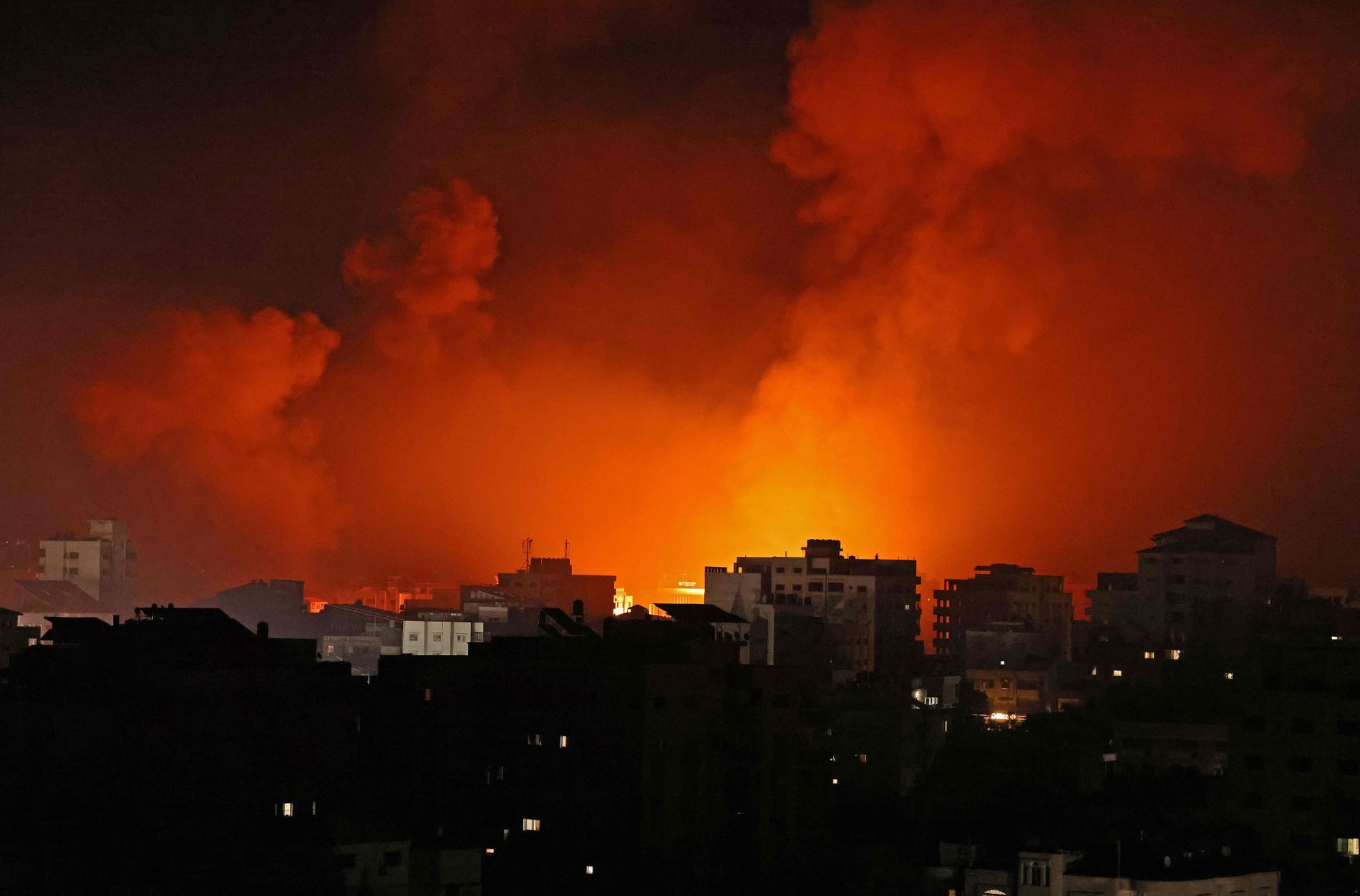 Israeli Prime Minister Benjamin Netanyahu says action in the Gaza Strip will continue until needed. Hamas responds that they are ready to use strong guns against Israel.
Reuters reports that at least three Palestinians were killed in an Israeli bombing in Gaza on Sunday night. Many were injured, and reports said both important roads and buildings in Gaza City were affected Andhra.
On the Israeli side of the border, people rushed to bomb camps in Tel Aviv following the sounding of sirens on Saturday night. Ten people are reported to have been injured while running on the cover, Reuters writes.
The fighting comes after Israeli Prime Minister Benjamin Netanyahu issued a stern warning to Hamas on Saturday night.
– You can not hide. Not above the ground, not below the ground. No one is immune, he said.
According to Al Jazeera A total of 145 Palestinians have been killed in attacks on Gaza in the past week. 41 of them are children. In Israel, Reuters reports that ten people have lost their lives as a result of the fighting, two of them children.
read more
Israel has been accused of using the media to deceive Hamas
The Israeli offensive in the Gaza Strip began Monday in response to Hamas and other Palestinian militant groups attacking Jerusalem with rockets.
The attacks come after major protests in Jerusalem where Palestinian families are fighting against forced evictions from homes in the vicinity of Sheikh Gerra. The situation of the Israeli security forces further escalated The last Friday of Ramadan, the holy day for Muslims, was shifted to the Al-Aqsa Mosque.
Benjamin Netanyahu says on Saturday that there is no more just or morally just war than an Israeli war currently fighting against Hamas.
– We are not the party that caused the conflict. They are the ones attacking us. We are in the middle of this process and it is not over yet. The move will continue as long as necessary, Netanyahu said.
"Unlike Hamas, we do everything we can to avoid or minimize civilian damage, such as deliberately trying to harm civilians and hiding behind civilians, instead of attacking terrorists directly," the prime minister said.
Hamas political leader Ismail Haniyeh said on Saturday night that militant Palestinian groups in the Gaza Strip were ready to use strong force against Israel.
– The Zionist enemy attacked Gaza, destroying tall buildings and carrying out massacres, in the hope of withdrawing militant groups. But as Israeli attacks escalate, Haniyeh said in a speech to a few hundred people in Qatar that the opposition would raise its strength to a higher level.
"Opposition is the shortest way to Jerusalem," Honey said.
He added that the Palestinians would not accept anything other than the Palestinian state with Jerusalem as its capital.
Hamas is listed as a terrorist organization, among others, by the European Union.