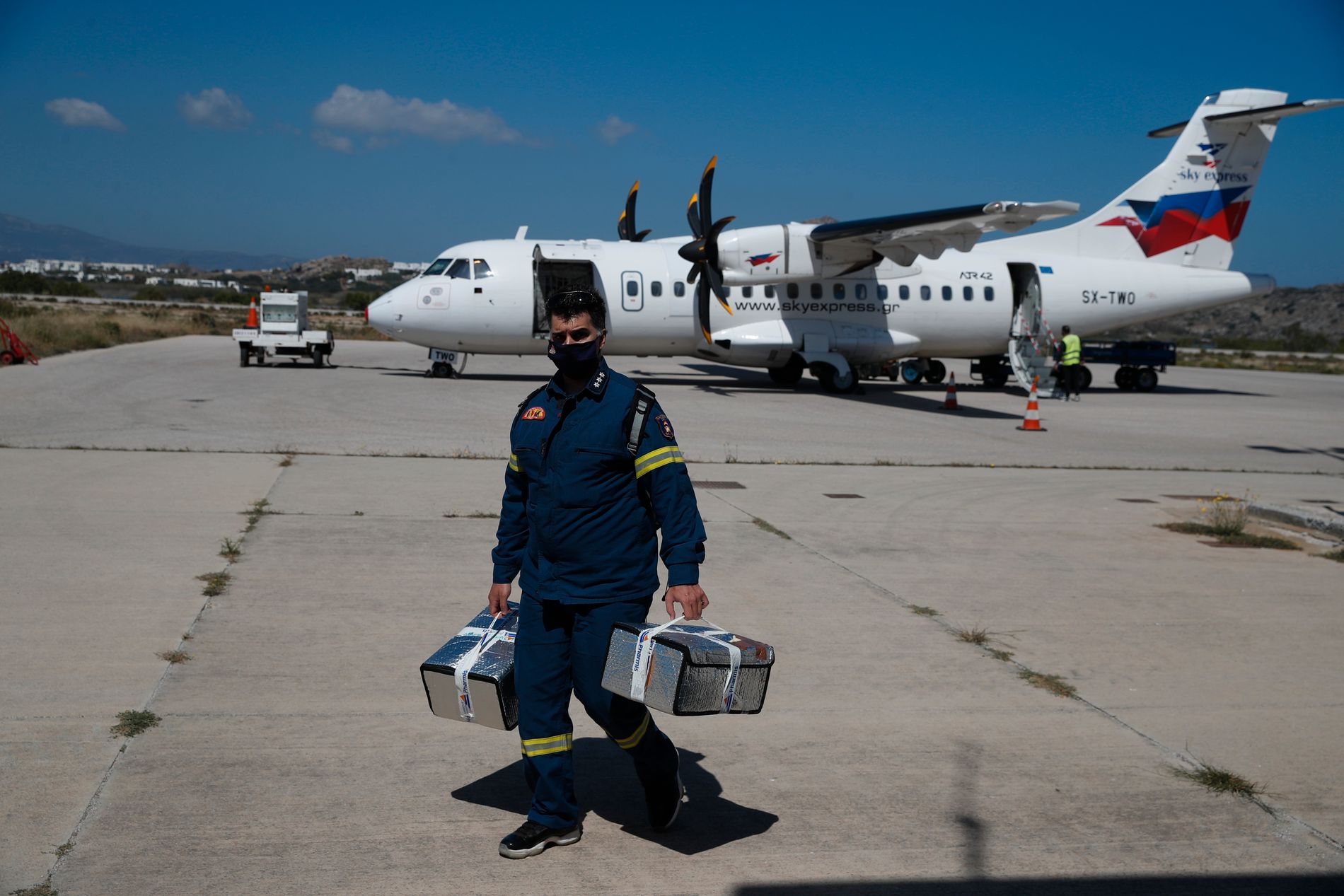 Greece kicked off the tourist season on Friday, hoping that tourists looking for sun and beaches will return after last year's miserable season.
– We are easing the anchor, said Tourism Minister Harry Theoharis during the opening of the tourist season during a ceremony at the Poseidon Temple in Cape Sounnion near Athens.
Cafe and restaurant owners across the country have been scratching their fingers since the start.
– We hope for a good season, people choose our country and our island, says Alexandros Koukrokis, who has set up tables and chairs on the sidewalk outside his hotel in Sania, Crete.
Vaccine card or test
According to government regulations, anyone traveling to the Greek islands must present a vaccination card or a negative coronary test.
Europe's largest travel operator TUI has set up 120 flights to Greece in May, with six flights from Friday and 15 flights on Sunday.
Most of the islands have less comprehensive health care than the mainland, and the vaccination campaign for islanders is well underway.
Many were vaccinated
So far, 4 million people have been vaccinated in Greece, of which 1.4 million have been vaccinated. Greece has a population of 10.8 million.
A hold arose when Britain put Greece on its orange list, meaning the British had to be isolated for five days on the way home.
Not all places in Greece are open. Due to a large eruption, the island of Kalimnos was severely closed.
Beat hard
The epidemic has hit Greece, which relies heavily on tourism, which accounts for 20 percent of GDP. In 2020, revenue fell to 18 to 4.3 billion euros and tourism revenue fell to 76 percent.
The Greek government is keen for the EU to soon introduce a vaccination certificate that allows travel within the union.
The opening in Greece means that the Greeks can now travel around their country for the first time since November.