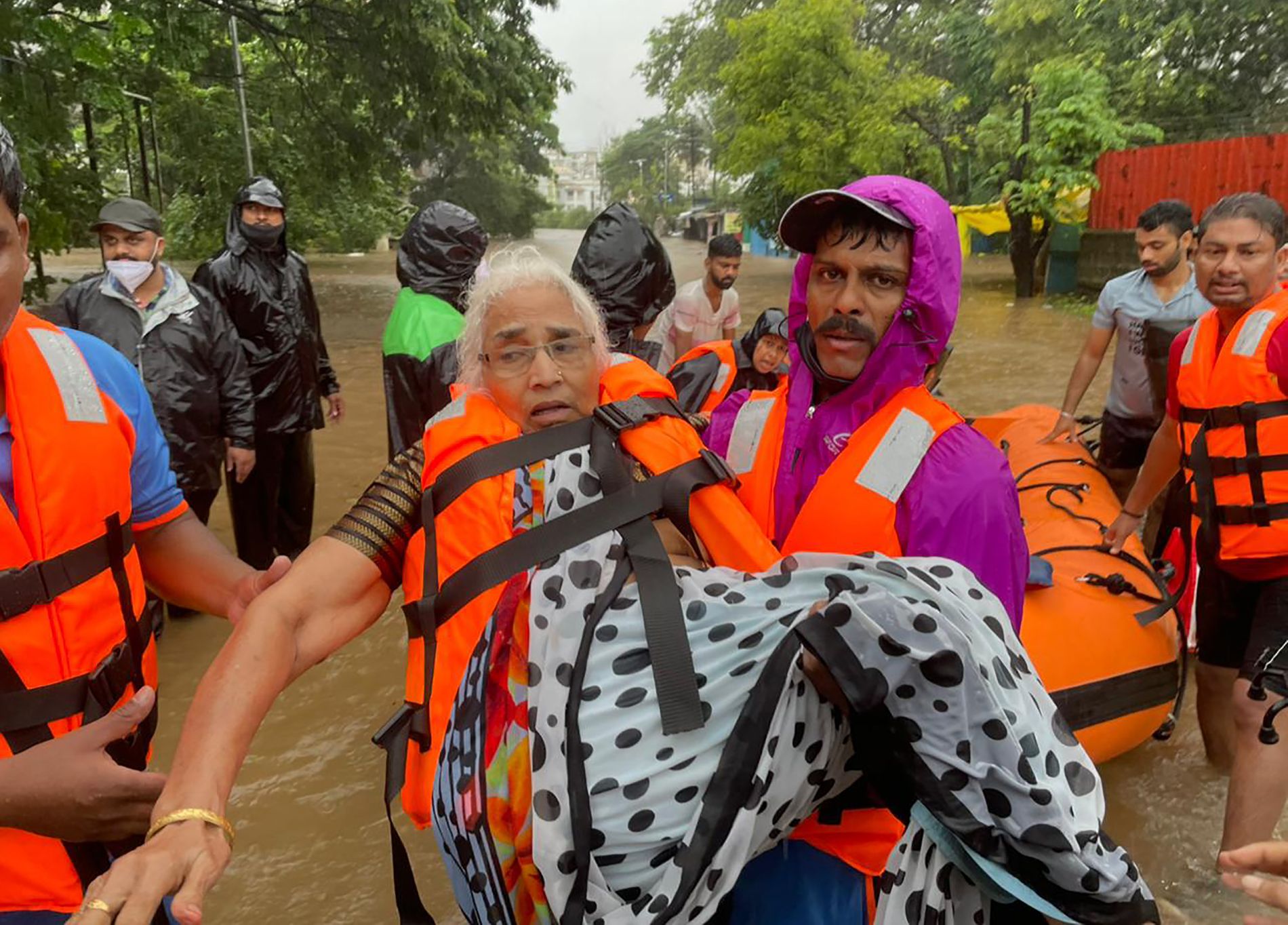 The death toll from the ongoing floods in India is on the rise.
Maharashtra is currently suffering from the worst rains in the state in 40 years. Landslides killed at least 96 people due to heavy rains.
Extensive search operations are now underway for the survivors.
About 1,000 people are trapped in buildings and vehicles, and nearly 90,000 are said to have been evacuated from the area.
The army, navy, air force and emergency services have been deployed in the rescue operation. According to Al Jazeera.
– Unmatched
One of the landslides flattened the village of Taliye, southeast of Mumbai. Dozens of people are still missing in the village.
Prime Minister Uddhav Thackeray will arrive in Tali on Saturday.
– Al Jazeera says we are doing what we have to do to save lives and property.
– Rainfall is unparalleled, we face an unexpected emergency.
In Satara district, an additional 27 people have been confirmed dead after buildings were washed away by floods.
In all, the death toll from floods in the state is now 125. According to Reuters.
In some parts of western India, the rainfall is up to 600 mm per day. Many areas were evacuated before the flooded dams were emptied.
High water levels: Floods are not uncommon in India during monsoons. Nevertheless, rainfall has increased in recent years. Here on Friday from Kolhapur.
The city of Mumbai is located in the state of Maharashtra. At least two people have been killed and several others injured when a building collapsed due to flooding.
The highway between Mumbai and Bangalore is partially under water and vehicles are stuck for hours.
A coastal district has also been completely isolated after bridges and mobile masts collapsed. Destroyed infrastructure in the region poses challenges to recovery efforts.
– Prime Minister Narendra Modi writes in a statement on Twitter that the situation in Maharashtra is being closely monitored after the heavy rains and the victims are getting help.
He also expresses frustration at the loss of human life.
Extreme weather is destroying the world
In China and Central Europe, too, heavy rains have wreaked havoc in recent weeks. In addition, heat waves inverted parts of Canada and the northwestern United States.
June of this year was the hottest in North America ever.
Violent weather raises new concerns about the effects of climate change.
In India, flooding during monsoons is not uncommon. However, it has been reported that rainfall has increased in recent years BBC.
Heavy rains are expected in Maharashtra in the coming days.
Climate researcher on major floods in Central Europe: – Surprised me