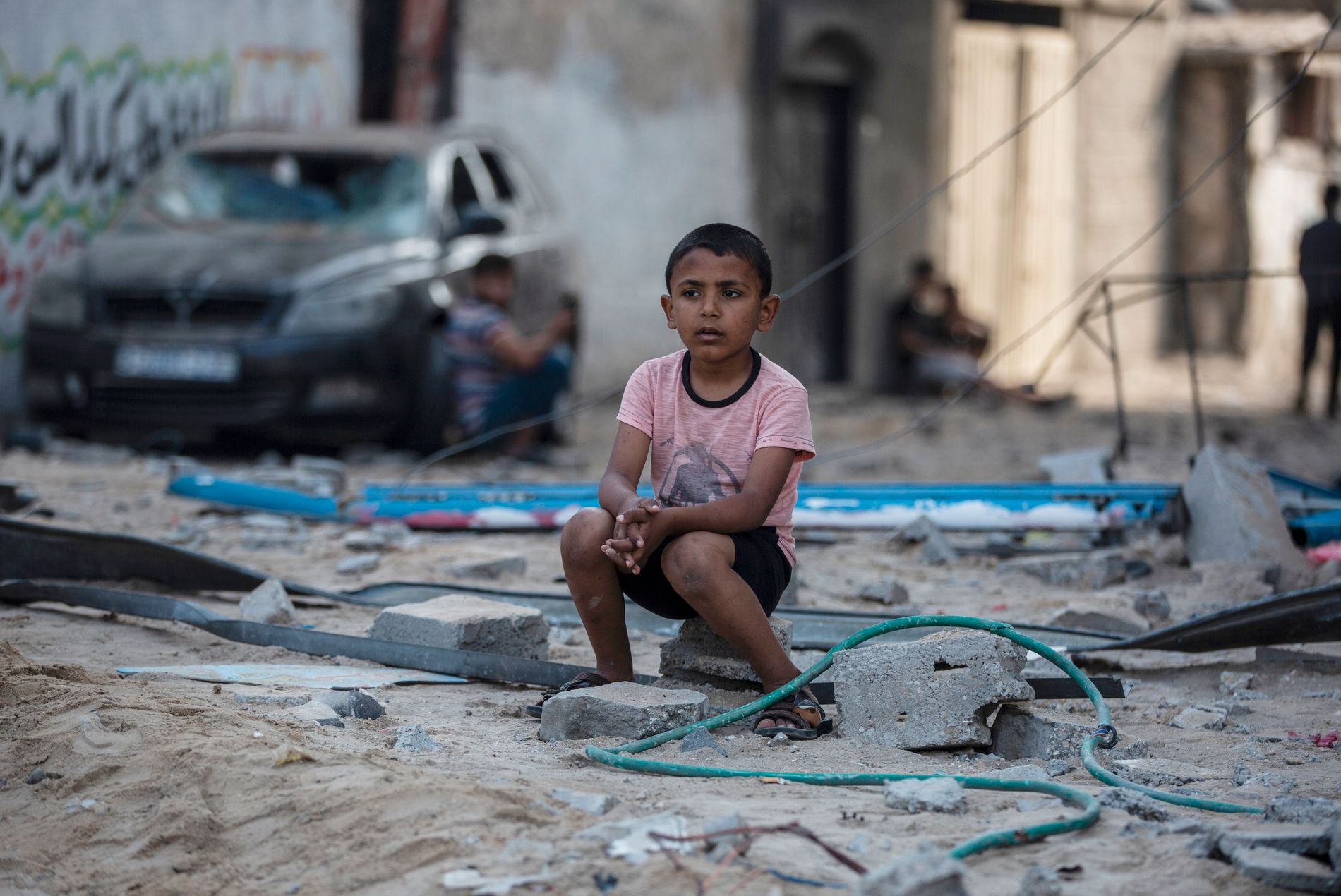 At the beginning of the year, more than 82 million people fled war, violence and persecution, setting another bad record.
The number of people being forced to flee in search of safety has been increasing every year for the past nine years.
At the beginning of the year, nearly 82.4 million were running, an increase of nearly 3 million over the previous year. Annual Report of the UN High Commissioner for Refugees (UNHCR).
20.7 million people are registered as refugees outside the home country by the UNHCR, and Turkey holds more than 3.7 million so far.
In Colombia, there were 1.7 million refugees at the beginning of the year, compared to 1.4 million in Pakistan and Uganda. Germany held 1.2 million refugees.
As many as 6.7 million Syrians and 5.9 million Palestinians were deported last year, as were nearly 4 million Venezuelans. 2.6 million Afghans fled, 2.2 million from South Sudan and 1.1 million from Myanmar.
Internally displaced
48 million people have been displaced in their country, 8.3 million in Colombia alone and 6.7 million in Syria. In the Congo it was 5.2 million internally displaced, in Yemen 4 million, in Somalia 3 million, in Afghanistan 2.9 million, in Ethiopia 2.7 million and in Nigeria and Sudan 2.6 million.
– Behind each number is the story of a person being evicted from their home and displaced and suffering. They deserve our attention and support, not only for humanitarian assistance, but also for the UN to see that we find a solution to their situation. Says Filippo Grande, High Commissioner for Refugees.
He calls for increased political will and efforts to end the many conflicts and persecutions that force people to leave.
Born in the flow
42 percent of the refugees are boys and girls under 18 years of age. They are particularly vulnerable, especially to crises that have forced them to settle for years, the UNHCR said.
Nearly 1 million babies were born to runaway parents last year, many of whom will have to grow up while running.
– This tragedy of so many children being born as refugees should be a good factor to do more to prevent and end violence and conflict, Grandi says.
Closed boundaries
The corona epidemic has made the world's refugees even worse, with 160 countries closing their borders last year when the epidemic was the worst.
By the end of 2020, the UNHCR had registered 4.1 million asylum seekers, but 99 countries were no exception last year, despite the fact that they had fled any hopeless situation.
Procedures have changed from many countries, introducing border testing, vaccination certificates and temporary isolation.
Some returned home
Statistics on how many refugees and internally displaced persons will be able to return home by 2020 are also encouraging to read.
It is safe to say that only 251,000 refugees will return, 21 percent less than the previous year. The UNHCR report shows that 3.2 million internally displaced people have the opportunity to return home, but that is 40 percent less than the previous year.
33,800 people were granted citizenship in the countries where they sought asylum, while 34,400 were transferred to another country than those who applied for asylum. This is the lowest number in 20 years, for which the epidemic is often blamed.
"World leaders and those in power must bring about inequality, put an end to selfishness in politics, and focus on avoiding conflict, resolving conflicts and ensuring that human rights are respected," says Grandi.